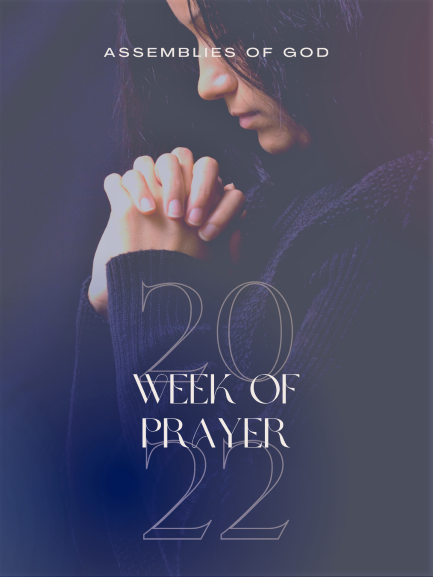 Begin the New Year by Focusing on the Awesome Jesus!
We invite you to join in a Week of Prayer in the first week of January 2022 which focuses on Jesus. In a changing and unpredictable world, the best thing you can do is to take a fresh look at Jesus, because Hebrews 13:6 says that:
"Jesus Christ is the same yesterday, today, and forever."
There are many things awaiting to grab your attention and take your mind captive before the New Year, but we choose to focus on the unchanging Jesus. Many things will happen around and ahead of us in 2022 and various voices of fear, doubt and uncertainty will echo through the year,
"But We See Jesus."
Heb 2:9
How to Join the Week of Prayer. – January 2-8, 2022.
We join with the Assemblies of God USA Week of Prayer to focus on Jesus.
The 7 days of prayer will be guided by exceptionally powerful daily devotions by Dr Dick Eastman, a renowned Prayer leader and Intercessor.
Your life will never be the same again as you see Jesus in a new light.
Please encourage your Churches and Intercessors to use these valuable resources in the following ways:
Use the daily topic which focuses on the character of Jesus.
Use the Week Planner below to pray specifically on the above.
Read the Daily Devotional message to recieve a fresh revelation of Jesus for the New Year.

Watch videos

of daily devotionals by Rev. Doug Clay and Dick Eastman and share with others.
SEE VIDEO- WHO IS DICK EASTMAN? Interview by Dr. Doug Clay

Forward this information

on social media and other means to Intercessors.
TRANSLATIONS TO OVER 60 LANGUAGES available when you click TRANSLATE button on top right or bottom of this website.
We are thankful to the Assemblies of God USA for providing this valuable resource for Intercession.
Please visit their website below for further information and resources.