Let us Pray for the Churches and Nations Receiving Refugees: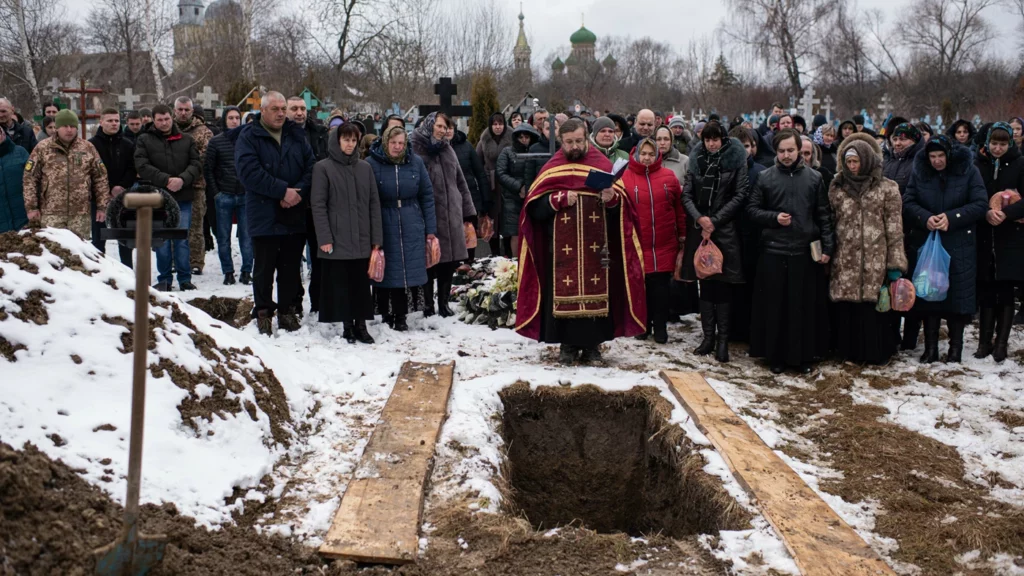 We have wonderful reports of Churches in Poland, Romania, Moldova, Czechoslovakia, Slovakia and many other European nations, including Christians in Belarus and Russia who are helping refugees.
We are stating some brief reports and prayer requests from these nations.
Prayer Request from Ukraine:
A leader from Ukraine sends this information for prayer.
Most Churches in Ukraine has become shelters for Civilians.
Pastors are providing food and relief.
Many elderly people are trapped in apartment building unable to move and are without water and food for many days.
All the Church basements are full of civilians sheltering from bombings.
Pray for families that are separated and for those who have lost their loved ones.
Pray for the evacuation of those being caught up in war areas.
Pray for both Ukrainian and Russian soldiers for animosity to cease and peace would prevail.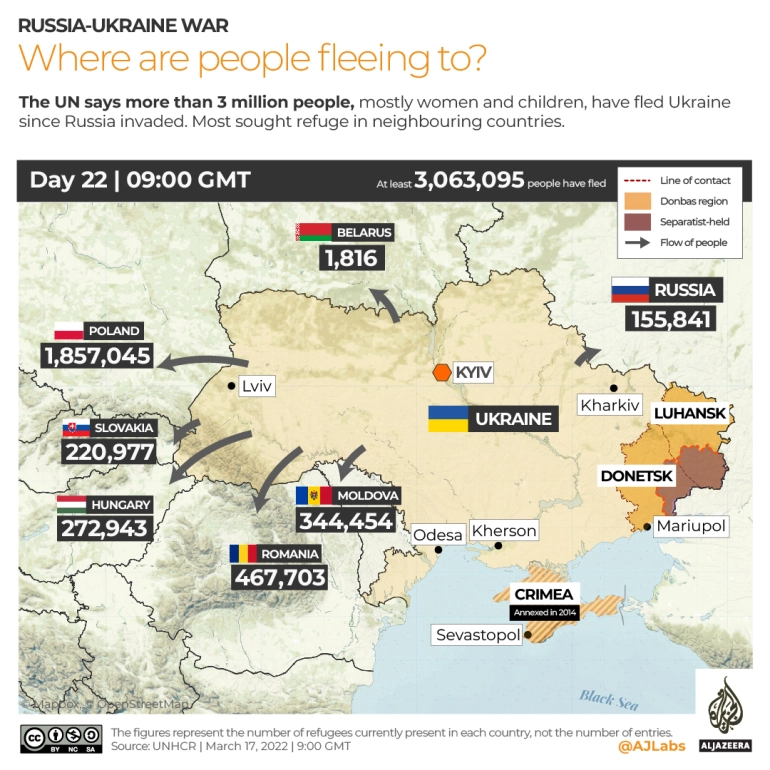 From Russia and Belarus.
Christians in both Nations are in a very difficult situation as they can not openly speak against the war.
Many Relgious Leaders from around the World has appealed to Russia to stop the war.
Pope Francis said on Sunday, "Put an end to the bombings and the attacks! In the name of God, I ask you: stop this massacre!"
Christians in Russia are caught in a precarious situation as Russia's new law, passed March 4, provides penalties of up to 15 years in prison for simply for speaking against the war.
A Russian court fined an Orthodox priest 35,000 rubles for discrediting the army during his Sunday sermon.
More than 270 Russian Orthodox priests and deacons have signed a joint letter appealing for reconciliation and an immediate ceasefire in the war stating: " We mourn the trial that our brothers and sisters in Ukraine were undeservedly subjected to. We remind you that the life of every person is a priceless and unique gift of God, and therefore we wish the return of all soldiers – both Russian and Ukrainian – to their homes and families safe and sound. "
The leader of the Russian Evangelical Alliance, General Secretary Vitaly Vlasenko in a March 12 open letter has announced his "bitterness and regret" over decisions taken by his government. He states, "I mourn what my country has done in its recent military invasion of another sovereign country, Ukraine."
Dozens of prominent Russian Evangelical church leaders have signed a letter which condemns the "senseless bloodshed" taking place. It states: "No political interests or goals can justify the death of innocent people. Old men, women, children are dying. Soldiers on both sides are dying, cities and infrastructure are being destroyed."
The Orthodox Christians are caught in between their loyalty to Russian and Ukrainian Churchces. The tension which began in 2014 between Ukrainian Orthodox Church (UOC)which was under the Russian Orthodox Church (ROC) Moscow Patriarchate came to a climax in 2019 when they separated.
Please pray for Russian Patriarch Kirill and Ukrainian Patriarch Bartholomew for reconciliation and unity.
Russian Orthodox Metropolitan Luka in Ukraine mobilized a caravan to attempt to deliver 90 tons of food and medicine to Mariupol.
From Belarus.
The Evangelical Leaders and Christians are under pressure for sympathizing with the Ukrainian situation and although the are not allowed to help Ukranian refugees, they are indirectly helping them.
One leader wrote, "Dear brethren, please pray for Belarus as well. Our regime tries to involve our army in Ukraine, but we openly speak against it although we can be imprisoned for it. All Evangelicals in Belarus united in prayer and fasting for the end of the war."
Please note that the Belarus has a strong Pentecostal movement involved in Missions.
Prayer Request from Poland.
Poland has received the largest number of refugees and they have done so gladly. A Polish proverb, 'the guest in the house is God in the house" naturally welcomes people who are displaced.
The General Superintendent of Poland Rev. Marek Kaminski send the following requests from their nation and Ukrainian Refugees:
1. Please Pray to stop the war.
2. For those who lost relatives and all their belongings.
3. Security of the people crossing the border (before and after).
4. Ukrainian church and government to lead the nation in this horrible time.
5. Polish church to be full of the Holy Spirit to fulfill the task with honor and love.
6. For the access to supplies and the money to buy them (both for Ukraine and Poland)
From Moldova:
General Superintendent Victor Pavaloski requests prayer as they receive refugees from their neighbor Ukraine.
Pray for the difficult circumstances faced by refugees.
Over 300,000 people as refugees from Ukraine entered into Moldova.
Most of the are women and children and men ages 18-60 are not allowed to leave Ukraine.
We mobilized our churches to prepare as many as possible places for receiving those people.
People are stressed, affected emotionally, some of them needed doctor's interventions and were hospitalized.
Our churches located on the border crossing point to meet people right after they cross the border, feed them, and transport them to the places, where they will stay.
We are very impressed to see how many people filled with compassion are helping needy.
From Romania.
Romanian Church Leaders requests: Romanian churches of all denominations have been working to find accommodation for war refugees. This mobilization is unparalleled in our recent history and it must be intertwined with fervent prayer.
A quick end to the war so that people can return to their homes and to a normal life.
The sick and the wounded, as they no longer have access to good health care. Mental and physical healing for those who have lost their health, family or property due to this tragedy.
For Refugees who were forced to flee and may the Spirit of the Lord comfort them, protect them in their journey, and may they rejoice in seeing their families again soon.
Leaders involved in the war – so that they have the wisdom and courage to do whatever it takes to stop the bloodshed and to negotiate a lasting peace for Ukraine and for the whole of Europe.
Preaching the gospel. In this troubled time, let the people affected by the war be drawn to the Son, the Prince of Peace, who has come to save all mankind from the power of evil.
The people of Russia, whose freedom has been faded in the last decade. May they be given a new perspective and the courage to affirm the Christian values ​​of peace and freedom for all people.
Churches in Ukraine, in Russia, and in countries that share a border with them. May the churches be one in showing love to all men, including their enemies, just as our Savior did.
Thank you for Joining in Prayer for these Nations.
Please forward this prayer link to your Intercessors to mobilize maximum intercession around the globe for effective answers to Prayer.
Sources: Christianity Today, Premier Christian News, Al Jazeera News,
Pic Credits: Alexey Furman / Getty Images, Al Jazeera, BBC,